Akili Interactive's Video Game To Treat ADHD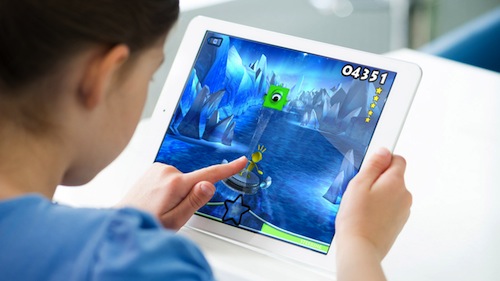 From Akili Interactive
Akili Interactive is moving forward with their ADHD video game treatment. They are using the latest technology available today to create "A different type of product". It is exciting to see where things are going.
Last year my wife and I finished watching the Star Trek Next Generation series. A lot of the technology in that series is now showing up including things in their medical field.
It seems like everything is moving in that direction.
At Akili, we're in the process of building clinically-validated cognitive therapeutics, assessments, and diagnostics that look and feel like high-quality video games. Our aim is to develop a new type of Electronic Medicineª that can be deployed remotely directly to any patient anywhere, prescribed and tracked by physicians.

Akili was co-founded by PureTech, leading cognitive neuroscientists, and top-tier entertainment software creators. Our operational team is a mix of biomedical scientists and experts in medical device commercialization and interactive design.
Sign Up Right Now!
Want to learn more about ADHD? Let's stay in touch by signing up with your email below.
This video is a few years old but I haven't been able to find anything more recent. When I do, I will be sure to update this page.
I have talked to various people with different types of ADHD. Some developed ADHD from a brain injury that resulted from an accident. This video game system sounds like it will help all the different types.
The science behind our first platform, "Project: EVO", was developed at the University of California, San Francisco by Dr. Adam Gazzaley, Founding Director of the UCSF Neuroscience Imaging Center and Akili's Chief Science Advisor. Dr. Gazzaley's research has led to a patent-pending new software-based method to measure and improve a key system of executive function known as "interference processing." We've deployed these mechanics from the ground up in a consumer videogame engine that runs on mobile phones and tablets, and meets all requirements for rigorous clinical studies. The Project: EVO platform is currently being tested in a variety of clinical studies in multiple patient populations around the globe, including ADHD, autism, depression, and traumatic brain injury.
Want to learn more about Akili Interactive and see where they are with the game? Visit their website AkiliInteractive.com.
There is another company that has been around for a long time that you can check out as well.
PlayAttention ADHD Video Game Treatment
.